Nebo Motion Sensor 30 Lumen Night Light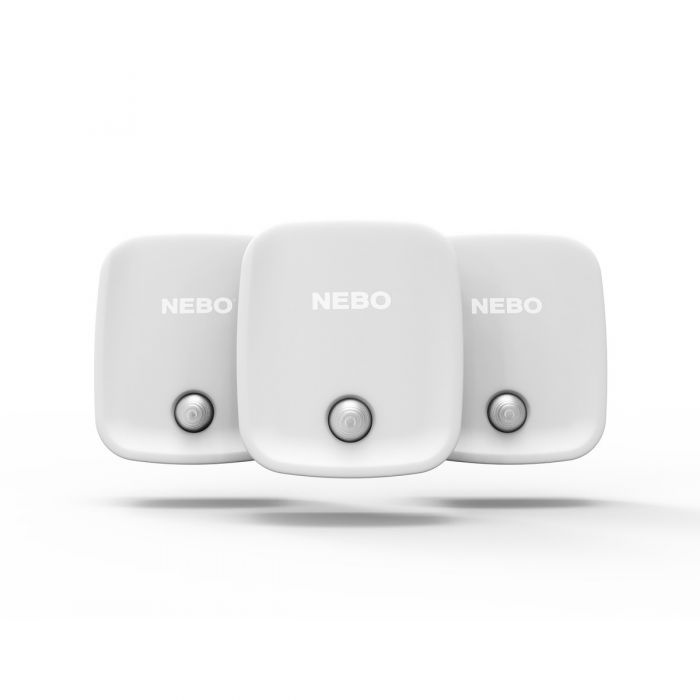 3 PACK MOTION SENSOR NIGHT LIGHT
Sometimes the best light is one that you never have to think on.  The Motion Sensor Night Light creates effortless lighting solutions.  Equipped with 2 light modes and Smart Power Control, the Motion Sensor Night Light has a sleek, low profile design that blends perfectly with aesthetic of any space.
LIGHT MODES
High (30 lumens) - 15 seconds / 7 meters
Low (8 lumens) - 15 seconds / 4 meters
DESIGN
Smart Power Control (SPC)
Water and impact resistant
OPERATION
Front position motion sensor
ACCESSORIES
BATTERIES
Each powered by 3 AAA batteries (9 included)
SPECS
(H) 2.86" x (W) 2.5" x (D) 1"