Dirt Monkee Electric Start Power Ease 15 HP / 4 GPM / 4000 PSI EZ Series DM-EPC420GP44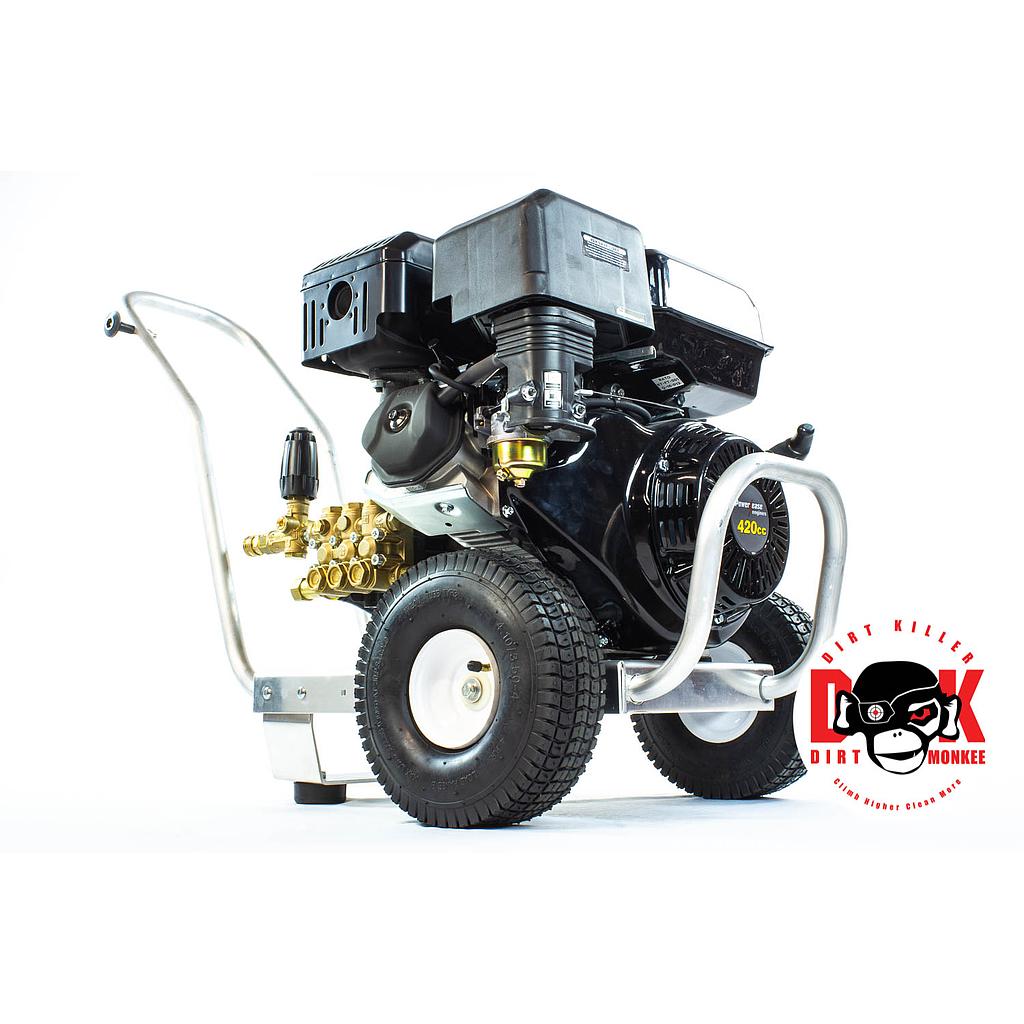 Dirt Monkee Electric Start Power Ease 15 HP / 4 GPM / 4000 PSI EZ Series DM-EPC420GP44
| PN

9800758-E
Introducing an electric start Dirt Monkee by Dirt Killer. Boasting a powerful impact of 4000 PSI (pounds per square inch) with the full tested force of 4 GPM (gallons per minuete) this machine is ready to work. 
Powered by an electric start 420cc (15hp) Power Ease engine paired with an 18 amp charging system this pressure washer pairs perfectly with any 12 volt buner and can sustain the performance load needed to maintain a clean burn. 
Featuring a direct drive General Pump (GP) EZ4040 model with an external unloader, this unit is perfect for mobile commercial use.  
Resting on aircraft grade aluminum trolley cart frame, with dedicated lance, hose and nozzle holders this Dirt Monkee is ready to get to work.
This machine comes standard with the following accessories pack-
1) 3' dedicated lance with a General Pump Trigger assembly and stainless steel quick connects.
(1) 100 foot grey high pressure hose with quick connects
(5) flat tips -
    (1) 0* red tip
    (1) 15* yellow tip
    (1) 25* green tip
    (1) 45* white tip
    (1) 65* black soap tip
Dirt Killer... Lets kill some dirt!