Softwash,Juggernaut,7.5gpm 100psi,GX200,Comet P36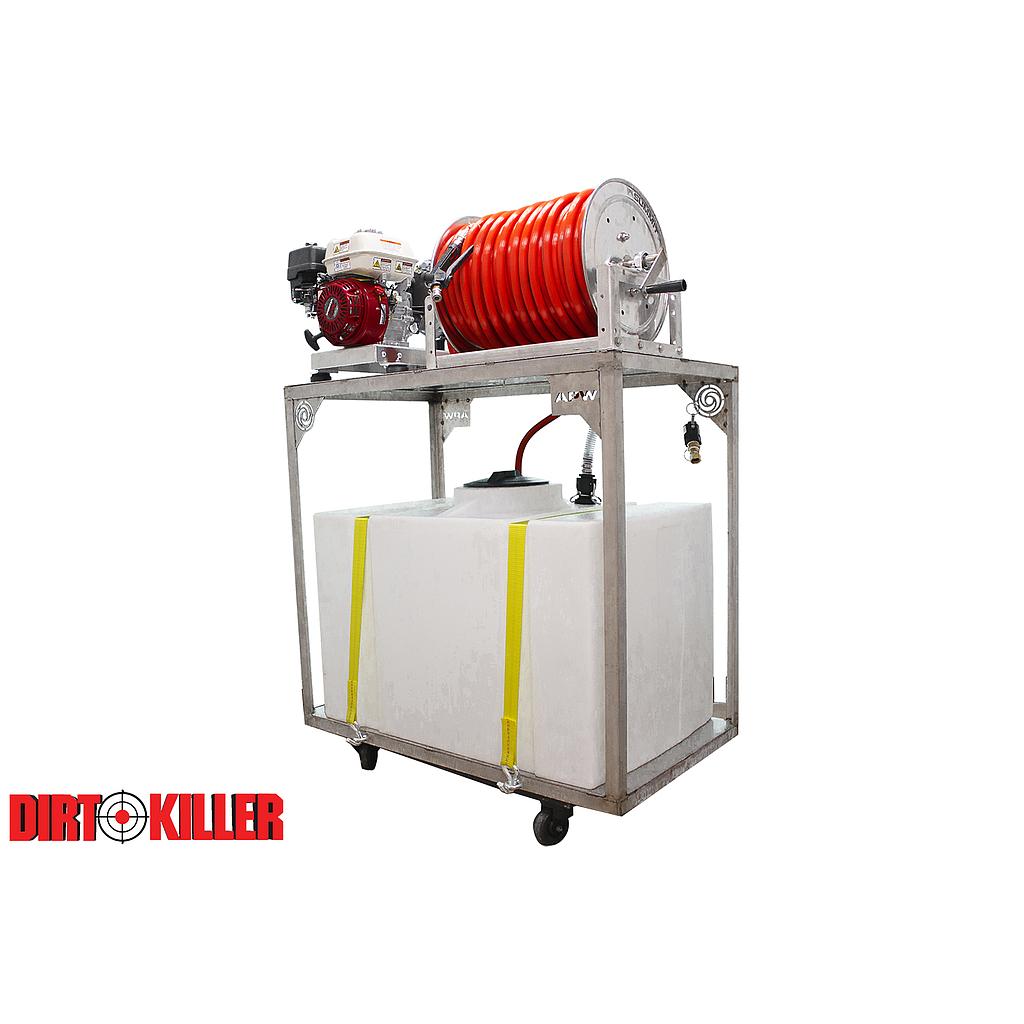 The Jauggernaut Softwash system by Dirt Killer utulizes the E-Or skid which includes: 
Dirt Killer E-OR Softwash Unit Electric with 4GPM Pump, 60 PSI 300FT Kurit Tec Hose (AG Hose), Poly Gun.


That system is mounted on a stainless steel rolling car with a water tank affixed underneath for a truly self contained unit.
The Juggernaut is ideal for commercial soft wash service providers who need a self contained mobile unit.