P36GR GX200 Honda Softwash System with Comet P36 Diaphragm pump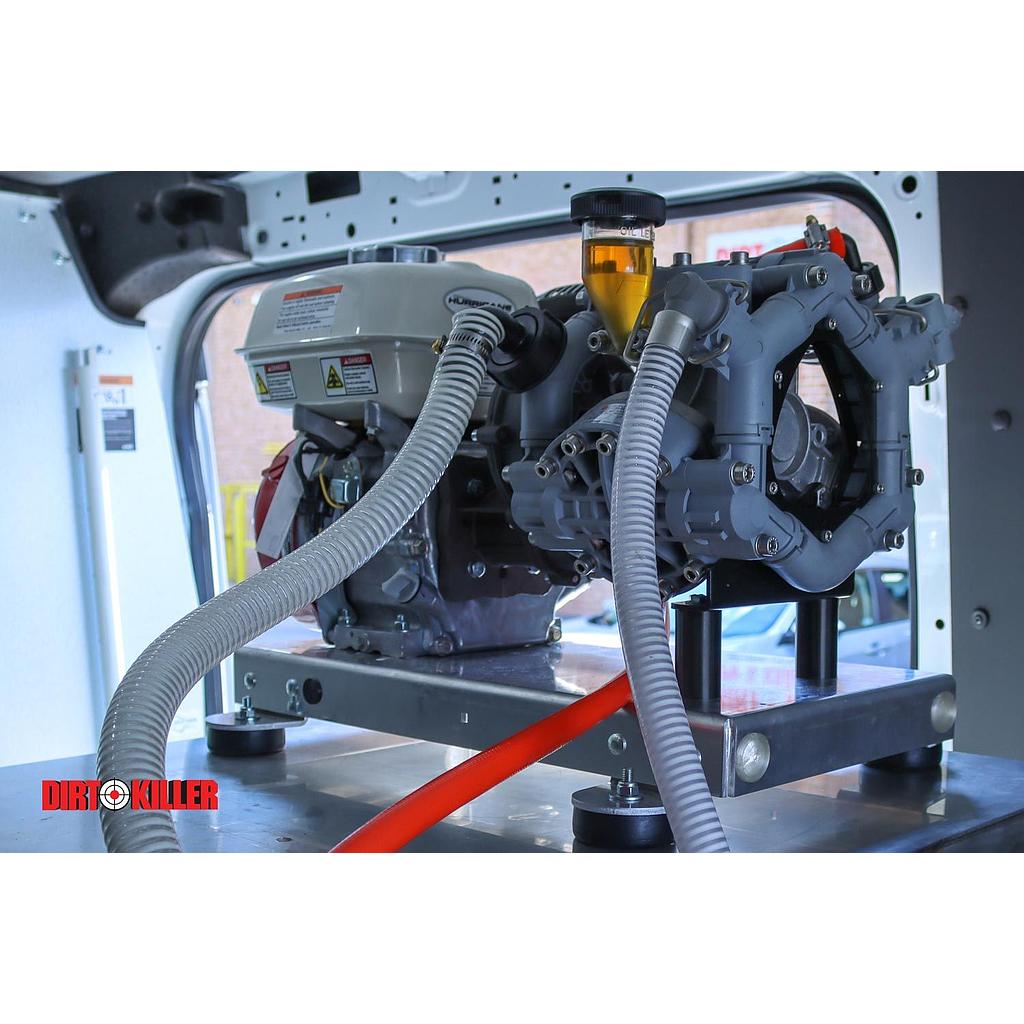 P36GR GX200 Honda Softwash System with Comet P36 Diaphragm pump
| PN

9800737
This product is no longer available.
Soft Wash Skid

The Comet P36 soft wash system is designed to apply detergent at a higher concentration than a pressure washer can achieve. Powered by a Honda GX200 this gear driven diaphragm pump can handle even the most corrosive of chemicals.

Using the integrated dump valve on the unloader you can easily agitate your batch mix by moving a lever. Designed to be user friendly, there is nothing that cant be cleaned using this system. 
The P36 comes standard with a 1 inch inlet, 3/4 inch outlet and 1/2 bypass barbs. Sold on an aluminum skid plate this model just needs plumbed, and then is ready to roll.
Suitable for all chemical application as well as dedicated solution needs.