THE BOSS, 5 Gallons Pressure washer soap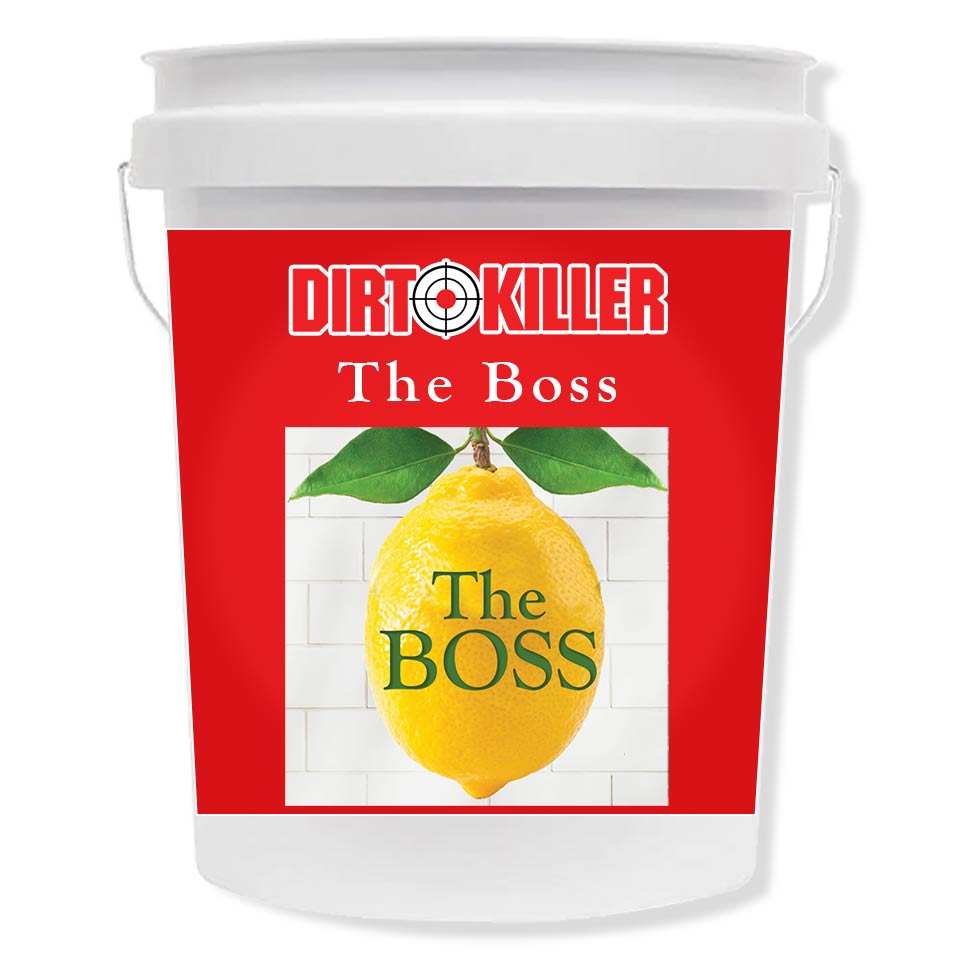 The Boss - Pressure washer soap
You ever have one of those times where you need the best of the best? How about when the best of the best needs to pass EPA violations? Or one of those times where the best of the best totes its EPA compliance while smelling like lemons? Did you check all three? Then The Boss is what you need in your life.
As a water based degreaser The Boss brings a powerful name to the cleaning table. Leaving stunning results, a low environmental footprint, and a pleasant scent behind in its wake. Stemming from a need for a solution to an Eco friendly cleaning agent search, The Boss was born.
When used correctly The Boss can be used as a solo cleaning agent (degreaser in flatwork and commercial applications) or as an additive for other chemicals (additive in house washing) Through its versatile use, The Boss has been discovered to be a great cleaner everywhere from household to commercial and industrial environments.
Known for its sud that lays heavy but dissipates fast, The Boss has been used in almost every cleaning application. When used properly The Boss can even be used to leave a spot free rinse on reflective surfaces including glass.