Deck Restoration Plus Deck Cleaner 55 Gallon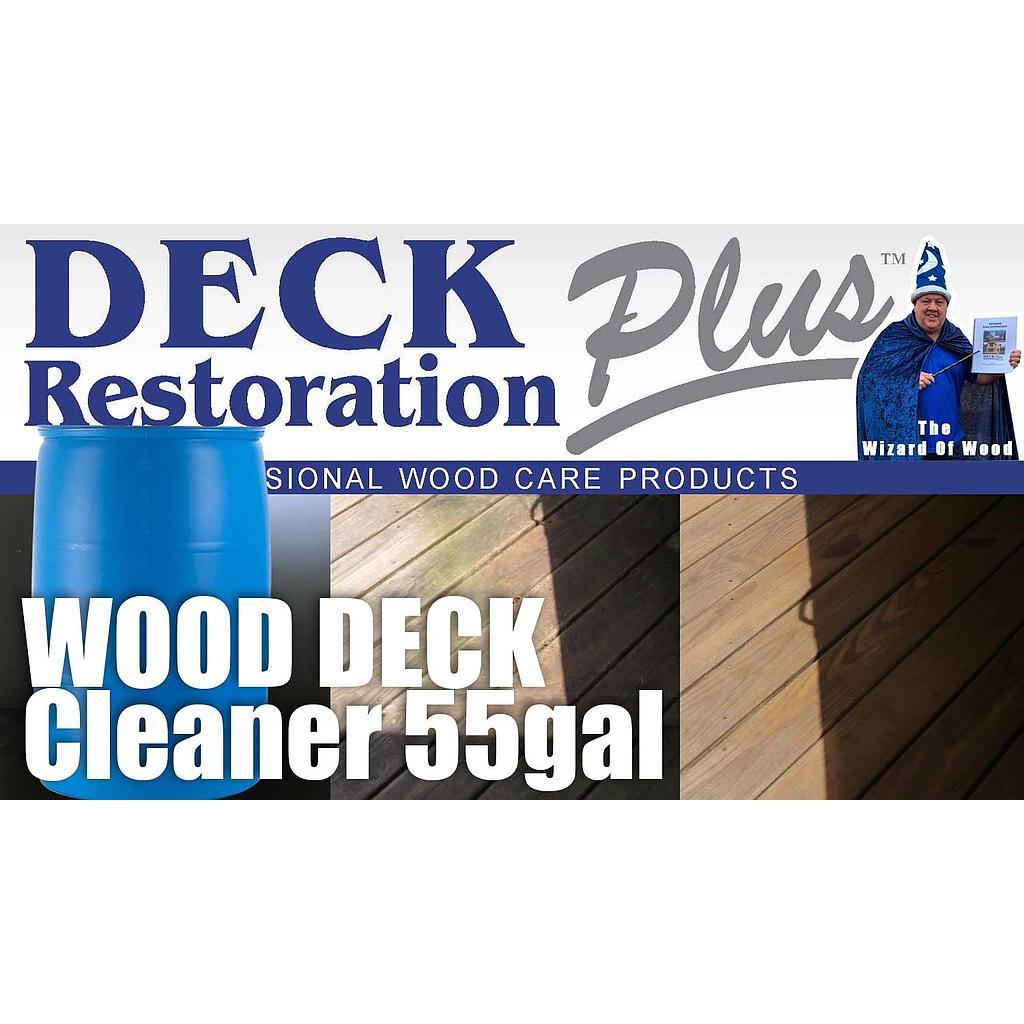 Deck Restoration Plus Deck Cleaner 55 Gallon Drum
Got a really big job or multiple little deck cleaning jobs to do? Buy in bulk and get a 55 gallon drum of DRP cleaner shipped directly to you or your job site.
Learn more about DRP Deck Cleaner
DRP Deck Cleaner is a concentrated, granular cleaning agent for restoring exterior wood surfaces. Use DRP in place of corrosive alkaline cleaners and ineffective bleach solutions. Use DRP to remove stains caused by mold, mildew and moss. DRP is excellent for use on exterior pressure treated wood, cedar, redwood and other woods to restore the natural color. This product does not contain any bleach, phosphates or ozone depleting ingredients.
Dilution Rate

Blend 1 cup (8 ounces) of DRP for each gallon of water
Coverage
Approximately 150-200 square feet per undiluted gallon.
Note
Overall coverage will vary depending on dilution strength, substrate and application method.