Deck Restoration Plus Deck Cleaner 55 Gallon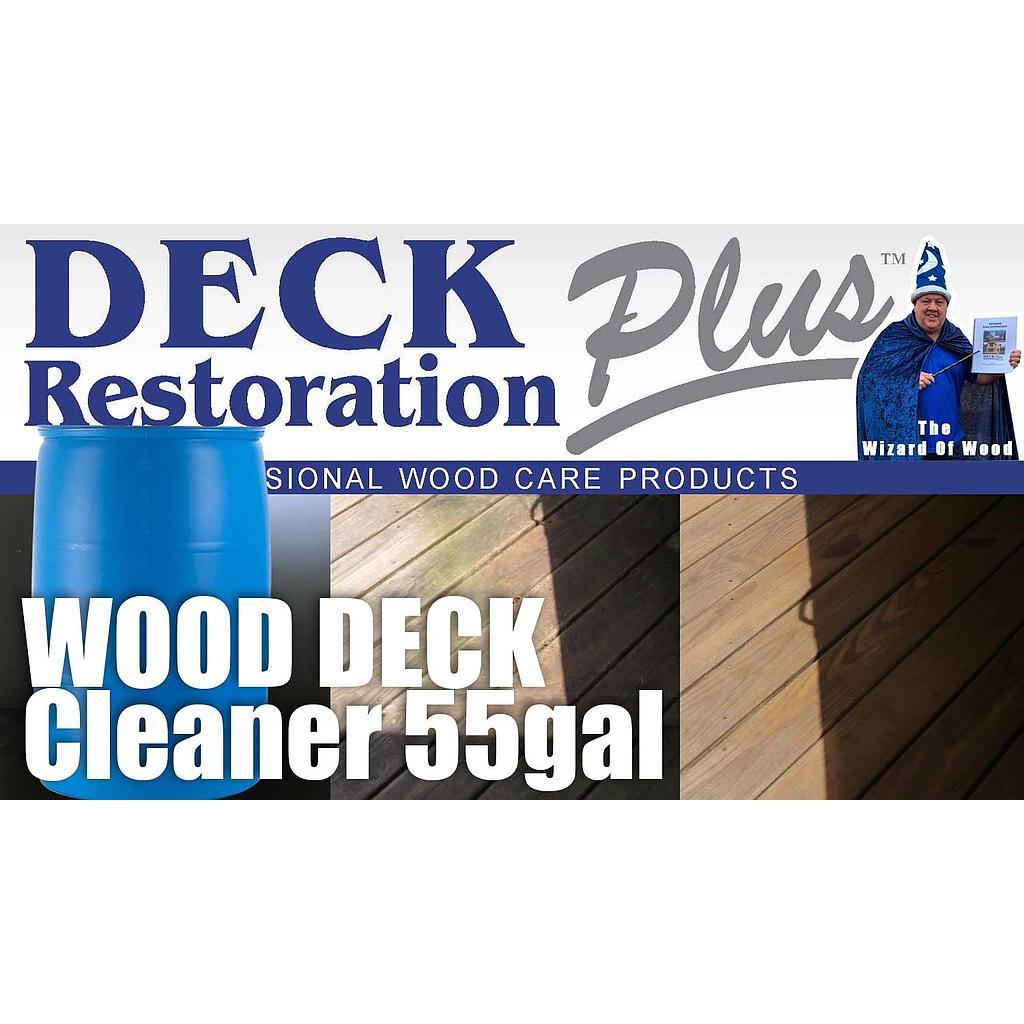 Deck Restoration Plus Deck Cleaner 55 Gallon
| PN

8100535
Deck Restoration Plus Deck Cleaner 55 Gallon Drum
Got a really big job or multiple little deck cleaning jobs to do? Buy in bulk and get a 55 gallon drum of DRP cleaner shipped directly to you or your job site.
Learn more about DRP Deck Cleaner
DRP Deck Cleaner is a concentrated, granular cleaning agent for restoring exterior wood surfaces. Use DRP in place of corrosive alkaline cleaners and ineffective bleach solutions. Use DRP to remove stains caused by mold, mildew and moss. DRP is excellent for use on exterior pressure treated wood, cedar, redwood and other woods to restore the natural color. This product does not contain any bleach, phosphates or ozone depleting ingredients.
Dilution Rate

Blend 1 cup (8 ounces) of DRP for each gallon of water
Coverage
Approximately 150-200 square feet per undiluted gallon.
Note
Overall coverage will vary depending on dilution strength, substrate and application method.
(800) 544-1188
Mailing Address:
Dirt Killer / Kränzle USA
Atlantic Pressure Washers
823 North Hammonds Ferry Rd Suite B-C,
Linthicum Heights, MD 21090

About Us

Dirt Killer Inc. is a Hamilton Associates company. We manufacture gas powered pressure washers with a Kränzle pump. We are also the EXCLUSIVE importer / wholesale of the German made Kränzle pressure washers and products.



Pressure Washer Reviews
If you've used any of products, please do write a review and share before/after photos. Will give you a coupon for your next purchase.

Need PRO services?
Check out our Services PRO Directory >>
Pressure washing services >>
Auto Detailing Services >>
Authorized Dirt Killer Dealers >>