PUMP, EZ2542E, TRIPLEX PLUNGER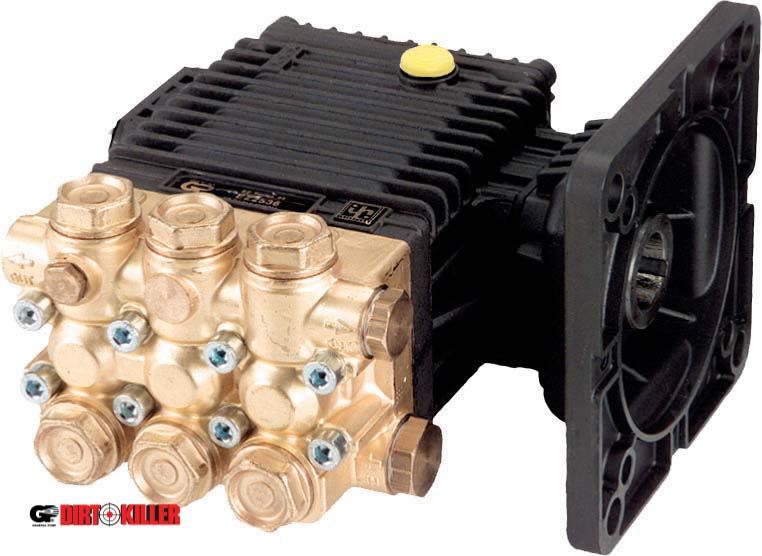 EZ Series 44. This fully loaded, premium quality pump with a triplex plunger, is easy to integrate into your system, and outstanding for general power washing and cleaning applications.
Features:
Die-cast, anodized aluminum, oil bath crankcase.
Unitized stainless steel inlet and discharge valves.
NEMA 184C mounting flange.
Specifications:
Maximum pressure 25000PSI

Maximum fluid temperature 165°F

Maximum pump speed 1750 RPM

Maximum volume 4.2 GPM

Inlet port 1/2" FPT

Outlet port 3/8" FPT

1-1/8" hollow shaft

Dimensions 8.8x8.8x6.3