Fixed High-Draw Chemical Injector #2.8 for 5-8GPM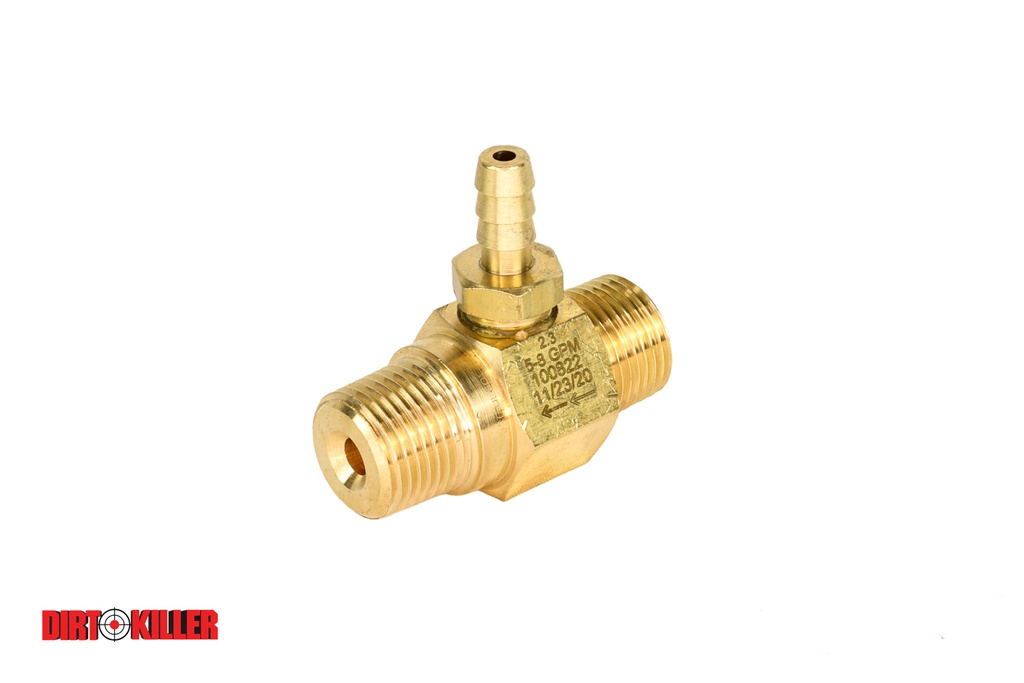 Fixed High-Draw Chemical Injector #2.8 for 5-8GPM
| PN

5000185
This chemical injector allows you to apply soaps or strong cleaning chemicals, at low pressure through your pressure washer. These downstream injectors are designed to apply chemical only when running under low pressure (250 PSI or less). Use a large orifice nozzle to get the soap injector to work. 3/8" inlet and outlet. Applies soap at 50% or 5 to 1 ratio. 2.3 size is for use on pressure washer with 5 to 8 GPM.
(800) 544-1188
Mailing Address:
Dirt Killer / Kränzle USA
Atlantic Pressure Washers
823 North Hammonds Ferry Rd Suite B-C,
Linthicum Heights, MD 21090

About Us

Dirt Killer Inc. is a Hamilton Associates company. We manufacture gas powered pressure washers with a Kränzle pump. We are also the EXCLUSIVE importer / wholesale of the German made Kränzle pressure washers and products.



Pressure Washer Reviews
If you've used any of products, please do write a review and share before/after photos. Will give you a coupon for your next purchase.

Need PRO services?
Check out our Services PRO Directory >>
Pressure washing services >>
Auto Detailing Services >>
Authorized Dirt Killer Dealers >>