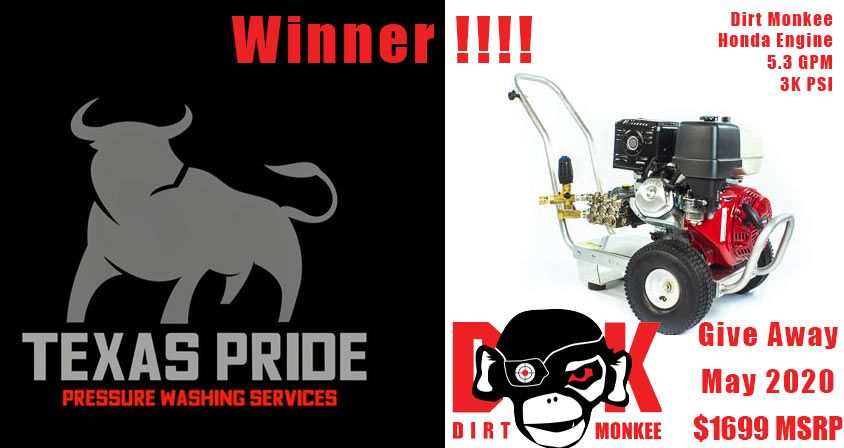 Congratulations to Texas Pride Pressure Washing Services!  From more than 2,000 entries, Texas Pride was drawn as the winner of the Dirt Monkee pressure washer sweepstakes. Once you get your machine, please  share some photos and we will share here.  Thank you to everyone for entering,

Save $100 On A Dirt Monkee
For those of you who did not win, do not despair. We appreciate you entering the contest. So, we are offering a $100 discount on this Dirt Monkee : Power Ease 15HP  >>  Check your emails and use the discount code from now until June 9th and save $100.  Thanks for playing and be sure to follow us as we will be having more sweepstakes and give aways.