Deck Restoration Plus Deck Cleaner 40 Pound Bucket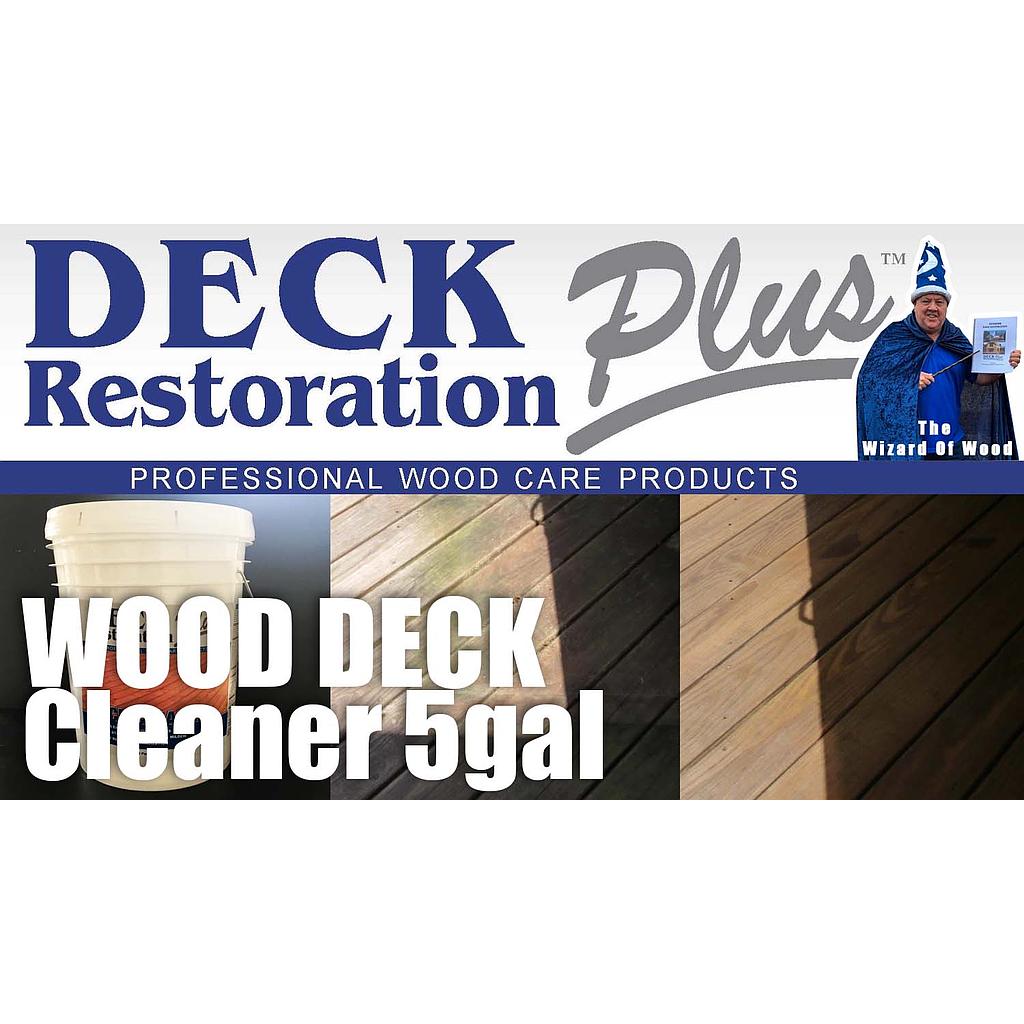 Deck Restoration Plus Deck Cleaner 5 Gallon
Official DRP Deck Cleaner, a concentrated, granular cleaning product for restoring exterior wood surfaces is used in place of corrosive alkaline cleaners and ineffective bleach solutions (SH). Use DRP to remove mold and mildew stains. DRP is ideal for exterior pressure treated wood, cedar, redwood and other woods. It restores the natural color and beauty of wood to a nearly new like condition. This product does not contain any bleach (SH), phosphates or ozone destroying chemicals.
Dilution Rate

Blend 1 cup (8 ounces) of DRP for each gallon of water
Coverage
Approximately 150-200 square feet per undiluted gallon.
Note
Overall coverage will vary depending on dilution strength, substrate and application method.