Deck Restoration Plus Deck and Wood Restorer 5 Gallon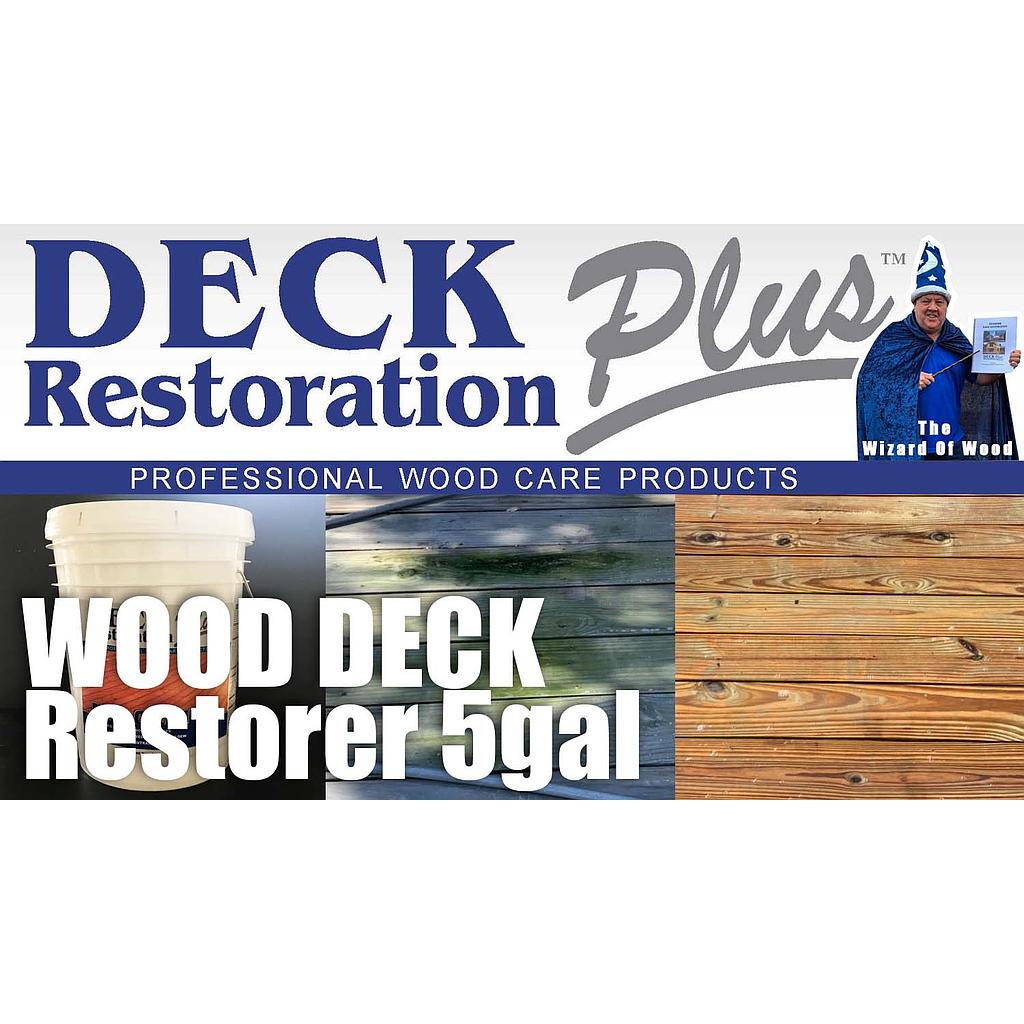 Deck Restoration Plus Deck and Wood Restorer 5 Gallon
Deck Restoration Plus: Deck & Wood Restore, a concentrated, water based product for restoring exterior deck and wood surfaces such a fence, railing, benches, etc. Use DRP on pressure treated cedar, pine, oak, redwood and other exterior wood surfaces. Restores gray, weathered wood to its natural color and removes stains caused from mold, mildew, moss and other organic growth. This product does not contain any bleach (Sh) or phosphates. This product is sodium metasilicate based.
Undiluted gallon covers
Approximately 100-150 Square Feet.

Overall coverage varies depending on dilution rate and substrate


Concentrate makes up to 20 gallons.