Nebo Torchy 2000 Lumen Pocket Flash Light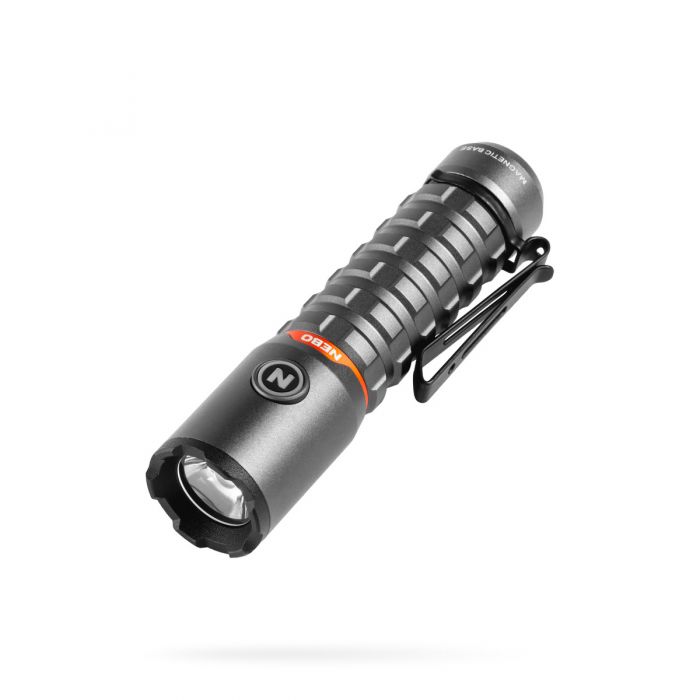 The TORCHY 2K is MagDock USB rechargeable and is equipped with 5 light modes, which are seamlessly transitioned through Smart Power Control.  This powerful pocket light features a detachable 2-way clip for convenient carry and hands-free lighting.
LIGHT MODES
Turbo (2,000 lumens): 30 second intervals / 200 meters  *After 30 seconds, light returns to the previously used mode to prevent overheating and protect the battery,  Turbo mode can be reactivated at any time.
High (500 lumens): 3.5 hours / 90 meters
Medium (200 lumens): 6 hours / 50 meters
Low (35 lumens): 30 hours / 25 meters
Strobe (1,000 lumens): 2 hours 25 minutes / 125 meters
DESIGN
Smart Power Control (SPC)
Battery charging indicator
Anodized aircraft-grade aluminum
Water (IPX6) and impact resistant
OPERATION
Side positioned backlit button with power indicator
ACCESSORIES
MagDock USB charging cable
BATTERIES
Powered by internal rechargeable battery (Recharge time: 3-5 hours)
SPECS
Diameter: 0.99" / 1.18" (with clip)