Chem, Shine Guard, Quart Size Vinyl Surface Protectant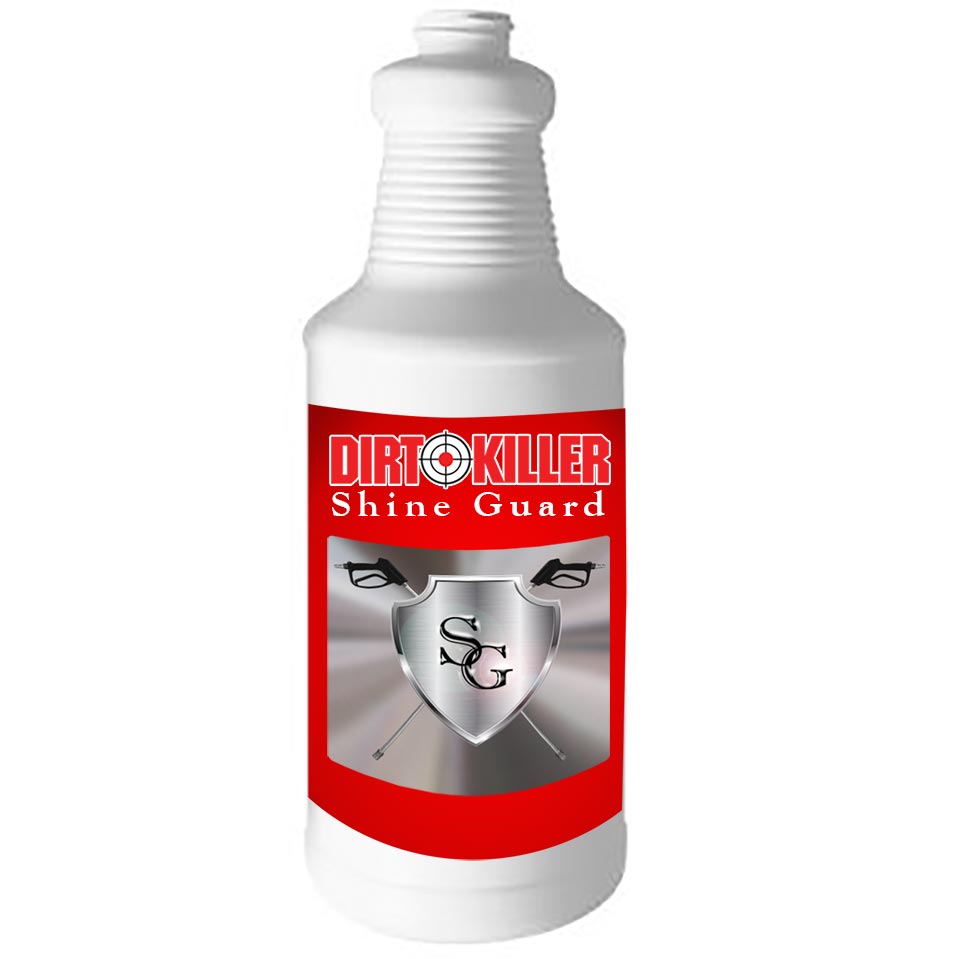 Chem, Shine Guard, Quart Size Vinyl Surface Protectant
| PN

98702036
Shine Guard
Have you ever noticed how the knight of the round table always had shiny armor? That got us thinking that they probably had a way of keeping the things that matter to them look nice. What matters to you and I? Our cars interior. There are thousands of soaps and shiners for the outside of your car but what about the inside? Shine Guard picks up the slack where everyone else leaves off and gives us a unique conditioner for your cars interior surfaces. Giving leather that deep brand new luster. Bringing vinyl trim and dash boards back to their original unfaded shine. Then most importantly protecting these surfaces with a film that acts as a shield allowing these surfaces to be wiped clean easier and still have the shine left behind. 
(800) 544-1188
Mailing Address:
Dirt Killer / Kränzle USA
Atlantic Pressure Washers
823 North Hammonds Ferry Rd Suite B-C,
Linthicum Heights, MD 21090

About Us

Dirt Killer Inc. is a Hamilton Associates company. We manufacture gas powered pressure washers with a Kränzle pump. We are also the EXCLUSIVE importer / wholesale of the German made Kränzle pressure washers and products.



Pressure Washer Reviews
If you've used any of products, please do write a review and share before/after photos. Will give you a coupon for your next purchase.

Need PRO services?
Check out our Services PRO Directory >>
Pressure washing services >>
Auto Detailing Services >>
Authorized Dirt Killer Dealers >>