30 Gallon Drum Style Buffer Tank with Ball Valve, Filter and 10' Supply Hose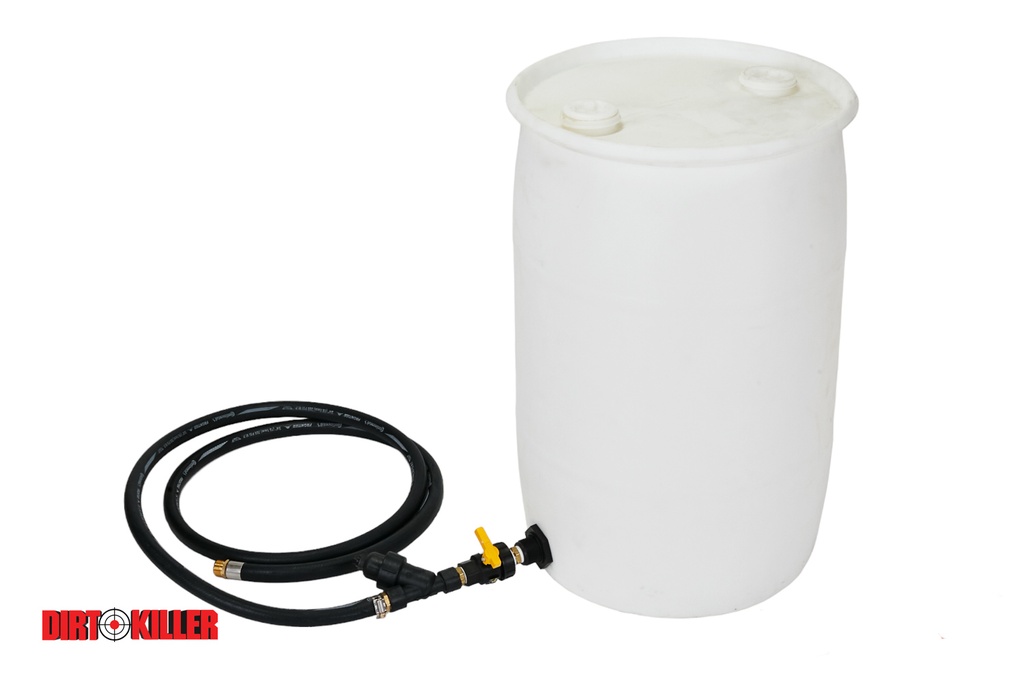 Whether you need a little bit of water for a small job, or a small buffer tank to mitigate fluctuations in water supply, this is the perfect solution for you!  This buffer tank is intended for WATER ONLY.
It comes with:
-    ball valve
-     Inline water strainer
-    10 foot supply hose terminating with a male garden hose fitting
This assembly with connect to any standard pressure washer inlet.
*** Intended for in-store pickup only. ***