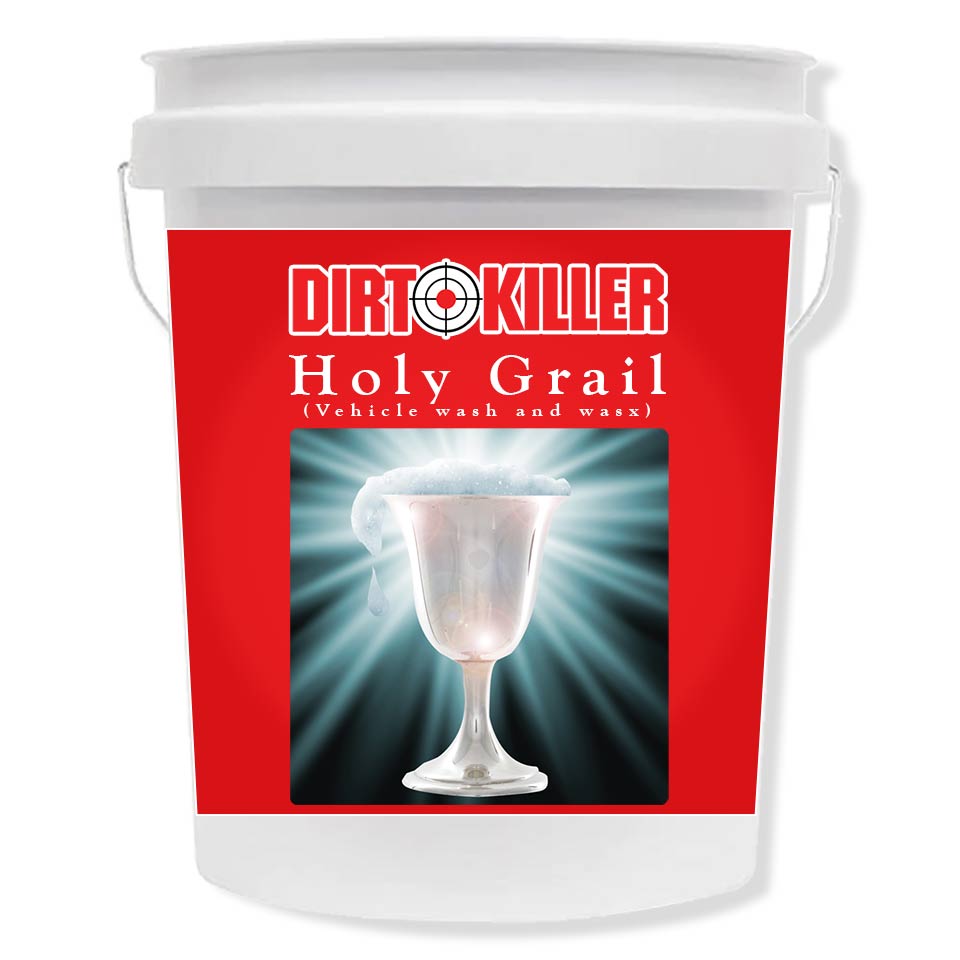 Holy Grail Wash and Wax
Through the enchanted forest, past the burning abyss, across the sea of fire and inside the Chimaeras den rest the golden arc of Dirt Killer's most prized soaps. There you will find the Holy Grail of all wash and wax products. With its uniquely satisfying sud and lime green color, Holy Grail rises above any other all in one car care product and delivers a consistent, solid, and most importantly beautiful end result.
Pairs best with the Kranzle foam cannon (PN:97135301) but can be used with any style applicator. For best results use between 1-3 ounces for every quart your foam cannon holds. Heavier dilution ratios can result in a thicker suds but will negatively effect the soaps lubricity as it works into your vehicles surface.