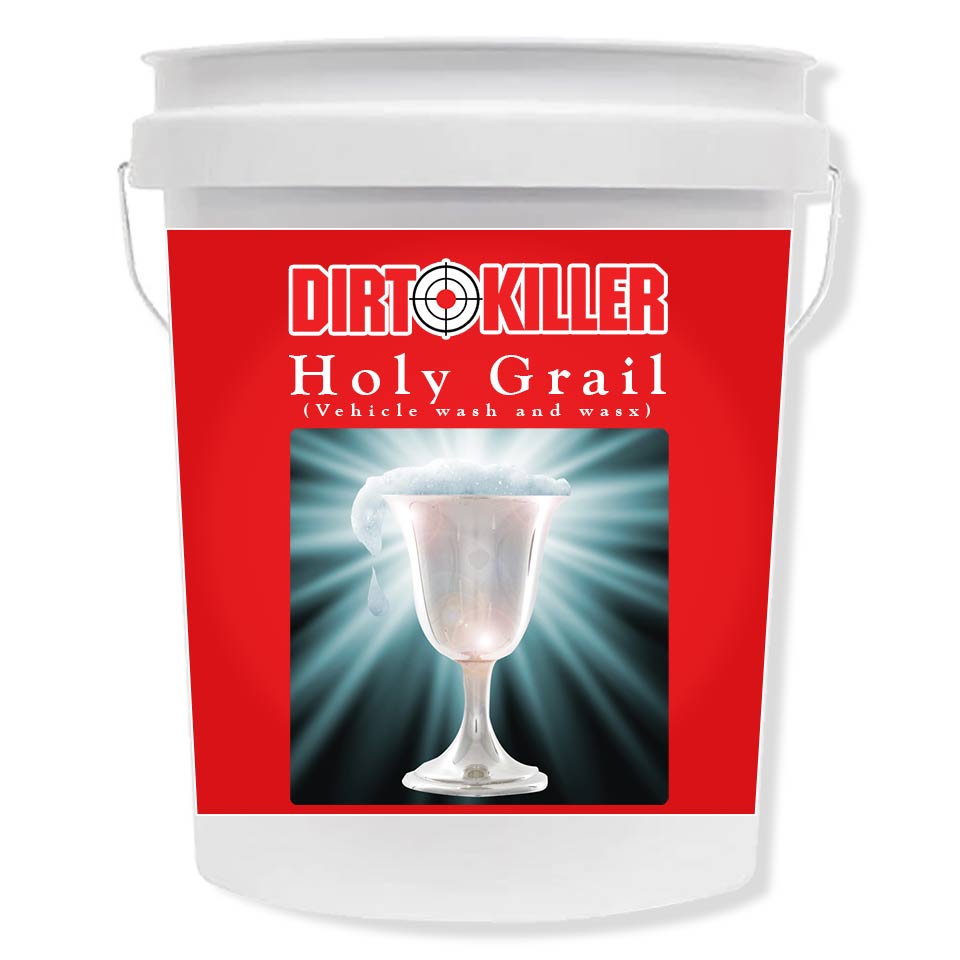 HOLY GRAIL, 5 Gallons
| PN

9800313
Holy Grail Wash and Wax
Through the enchanted forest, past the burning abyss, across the sea of fire and inside the Chimaeras den rest the golden arc of Dirt Killer's most prized soaps. There you will find the Holy Grail of all wash and wax products. With its uniquely satisfying sud and lime green color, Holy Grail rises above any other all in one car care product and delivers a consistent, solid, and most importantly beautiful end result.
Pairs best with the Kranzle foam cannon (PN:97135301) but can be used with any style applicator. For best results use between 1-3 ounces for every quart your foam cannon holds. Heavier dilution ratios can result in a thicker suds but will negatively effect the soaps lubricity as it works into your vehicles surface. 
(800) 544-1188
Mailing Address:
Dirt Killer / Kränzle USA
Atlantic Pressure Washers
823 North Hammonds Ferry Rd Suite B-C,
Linthicum Heights, MD 21090

About Us

Dirt Killer Inc. is a Hamilton Associates company. We manufacture gas powered pressure washers with a Kränzle pump. We are also the EXCLUSIVE importer / wholesale of the German made Kränzle pressure washers and products.



Pressure Washer Reviews
If you've used any of products, please do write a review and share before/after photos. Will give you a coupon for your next purchase.

Need PRO services?
Check out our Services PRO Directory >>
Pressure washing services >>
Auto Detailing Services >>
Authorized Dirt Killer Dealers >>