Kränzle Dirt Killer Turbo Nozzle White 3.0 Orifice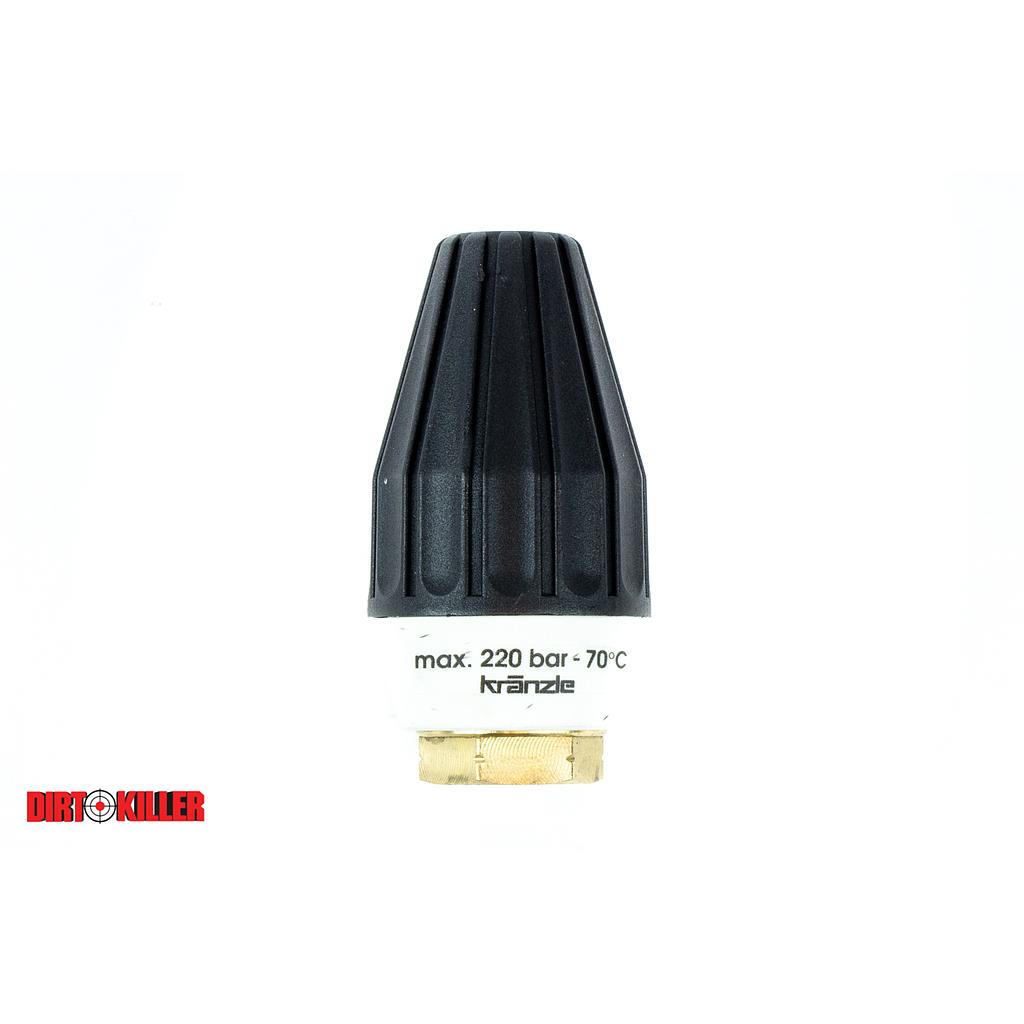 The Kranzle Dirt Killer (DK) Turbo Nozzle features a rotating turbine and delivers the punch of a zero-degree nozzle with a 25-degree fan. This creates 10 times the cleaning impact of a standard flat tip nozzle -- effectively cutting cleaning time in half. DK spins faster. Good for cleaning wood, brick, paint prep., etc. Dirt Killer nozzles can easily be rebuilt.
Choosing the RIGHT orifice size for your pressure washer is VERY important.  Too small, it can hurt your pump. Too big, it will not perform well. 
Please use this LINK to match your PSI / GPM / orifice size.