Kränzle Dirt Killer Turbo Nozzle 4.5 on Lance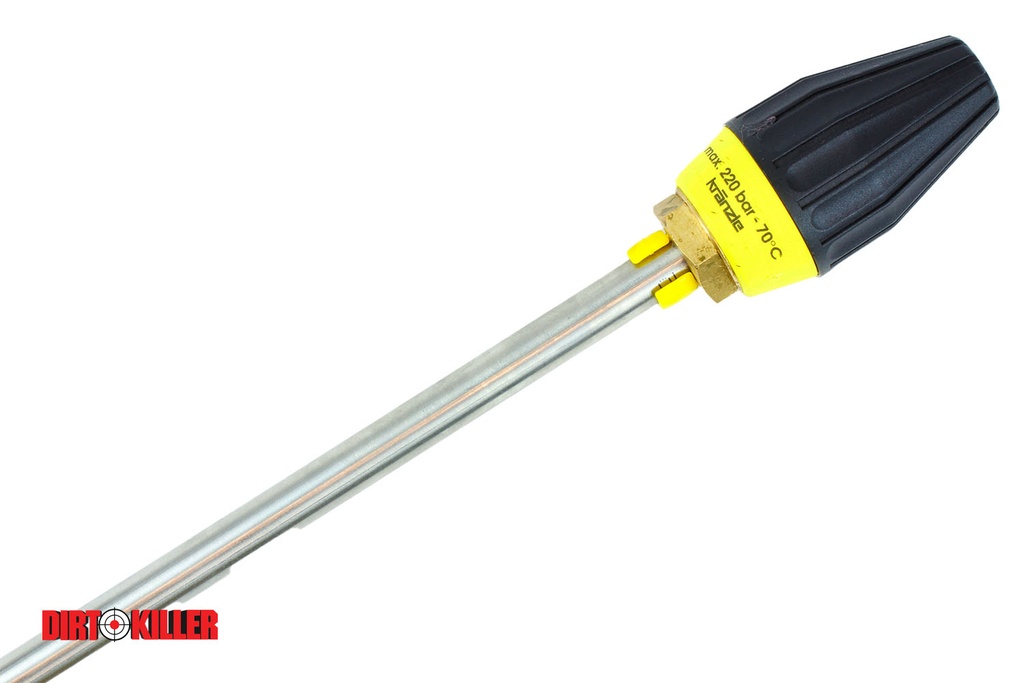 Kränzle Dirt Killer Turbo Nozzle 4.5 on Lance
| PN

97410725
The Kranzle Dirt Killer (DK) Turbo Nozzle features a rotating turbine and delivers the punch of a zero-degree nozzle with a 25-degree fan. This creates 10 times the cleaning impact of a standard flat tip nozzle -- effectively cutting cleaning time in half. For use with a gun-jet equipped with a 22 mm female fitting, the Dirt Killer Turbo Nozzle is mounted on a lance with 22 mm male fittings. Orifice size is 4.5.

(800) 544-1188
Mailing Address:
Dirt Killer / Kränzle USA
Atlantic Pressure Washers
823 North Hammonds Ferry Rd Suite B-C,
Linthicum Heights, MD 21090

About Us

Dirt Killer Inc. is a Hamilton Associates company. We manufacture gas powered pressure washers with a Kränzle pump. We are also the EXCLUSIVE importer / wholesale of the German made Kränzle pressure washers and products.



Pressure Washer Reviews
If you've used any of products, please do write a review and share before/after photos. Will give you a coupon for your next purchase.

Need PRO services?
Check out our Services PRO Directory >>
Pressure washing services >>
Auto Detailing Services >>
Authorized Dirt Killer Dealers >>