Kränzle Industrial Dirt Killer Turbo Nozzle Dark Green 9.0 Orifice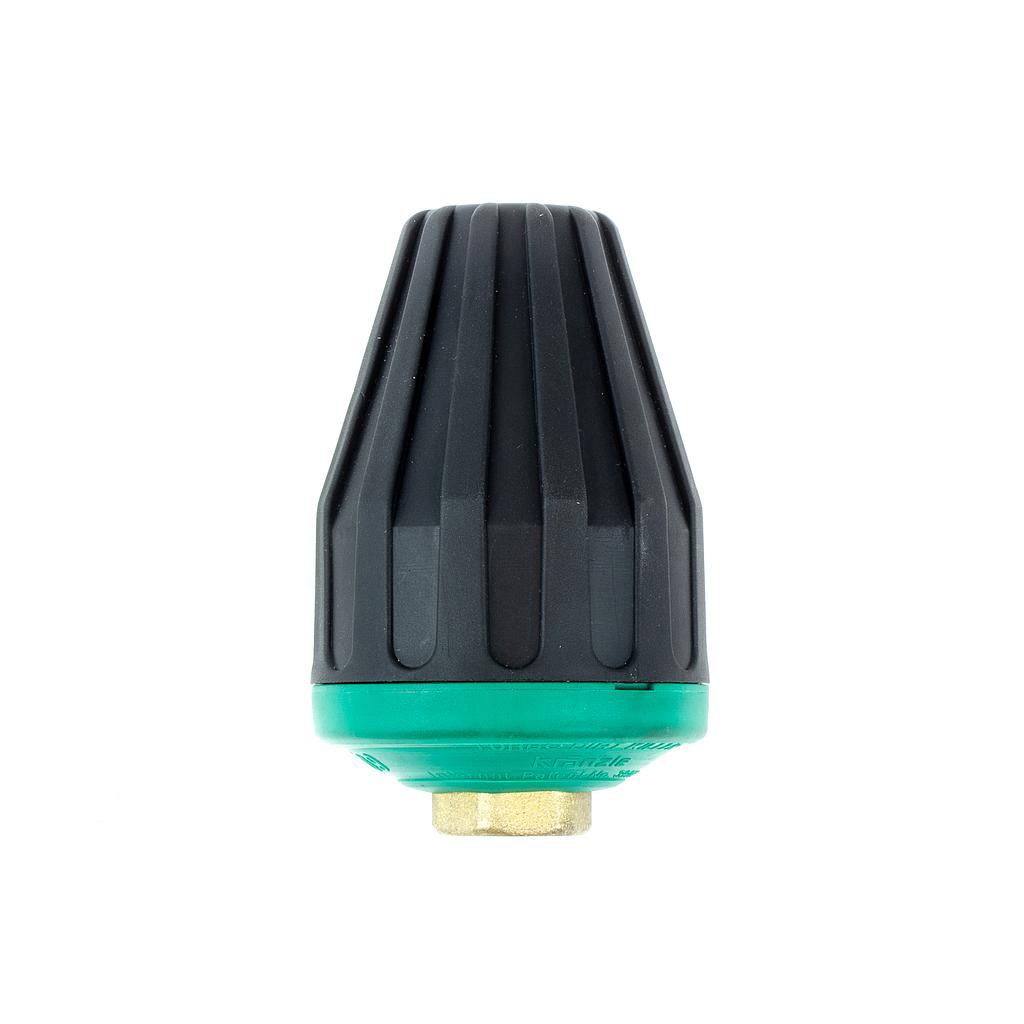 The Industrial Dirt Killer (IDK) Turbo Nozzle spins slower than the Dirt Killer Turbo Nozzle, thus creating a larger water droplet with a greater impact. This makes it perfect for cleaning concrete and steel, barnacle removal, etc.
Choosing the RIGHT orifice size for your pressure washer is VERY important. Too small, it can hurt your pump. Too big, it will not perform well. 
Please use this LINK to match your PSI / GPM / orifice size.