Kränzle 2.8 Vario Nozzle on Lance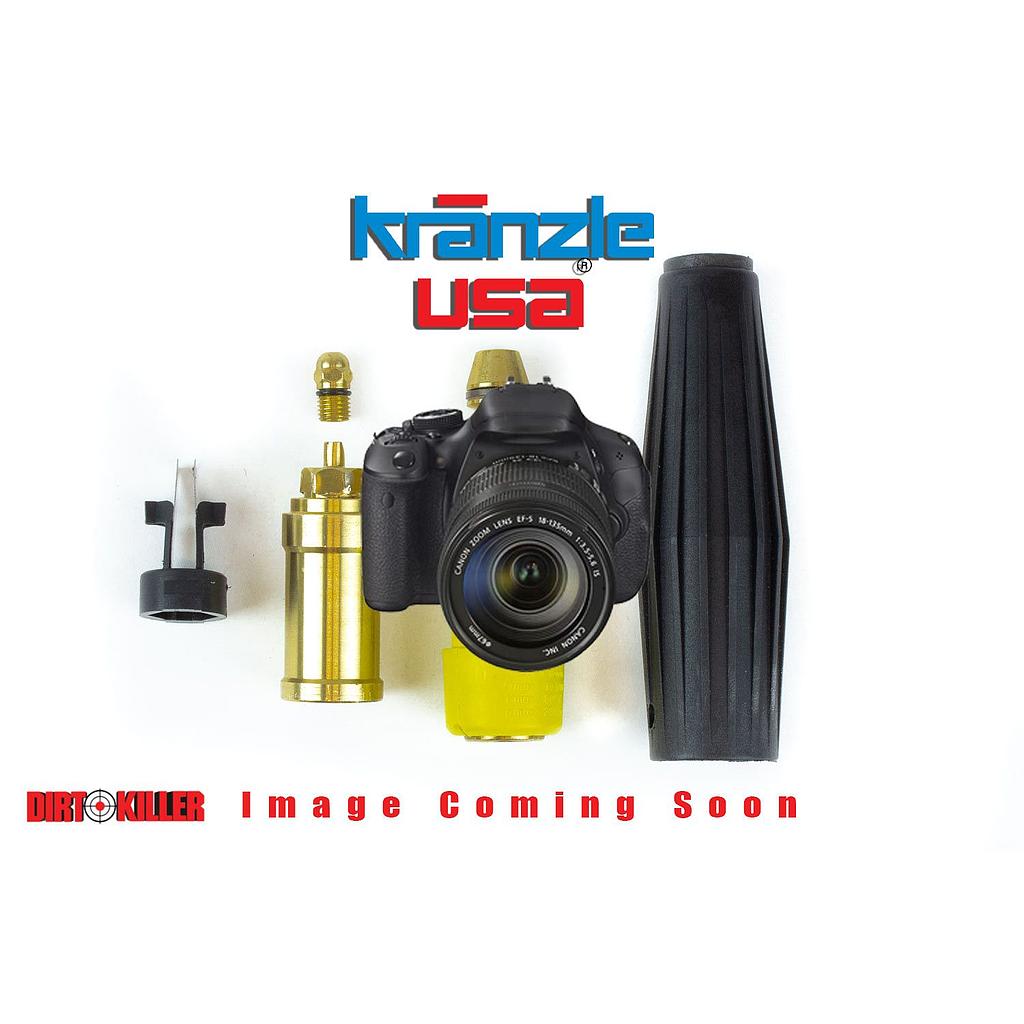 This multi-function nozzle performs the job of four flat tip nozzles. Rotate the barrel of the nozzle to vary the high-pressure spray from zero to 35 degrees. Push the barrel forward for low-pressure soap application. Made by Kranzle. For use with a gun-jet equipped with a 22 mm female fitting, the Vario-Jet nozzle is mounted on an lance with 22 mm male fittings. Nozzle size 2.8.
Choosing the RIGHT orifice size for your pressure washer is VERY important. Too small, it can hurt your pump. Too big, it will not perform well.
Please use this LINK to match your PSI / GPM / orifice size.
Check chart here >>