Graphene - 50ml - Auto Detailing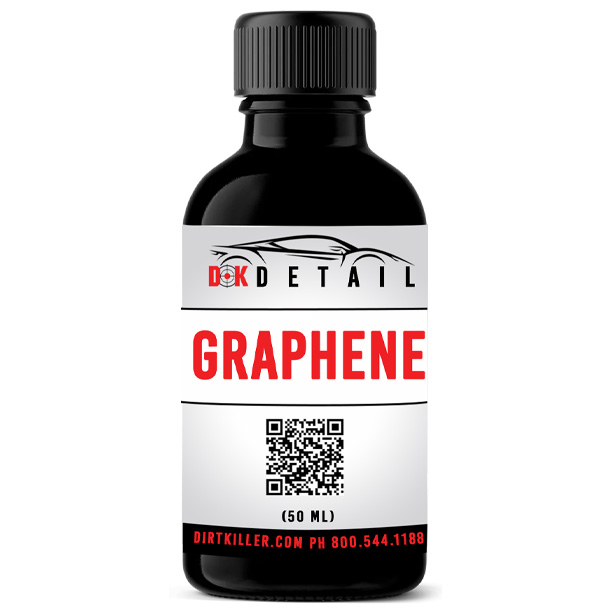 PRE-ORDER ONLY. ETA March 2023
Dirt Killer GRAPHENE COATING IS the LONGEST-LASTING, PROFESSIONAL-GRADE EXTERIOR COATING. By infusing OUR CERAMIC COATING WITH GRAPHENE, we've achieved a BETTER overall performing product that is easier to apply to the surface. This combined formula offers insane durability compared to a single layer Ceramic coating. Additionally this improved formula aids installation through a longer cure time, extended longevity of the coating, and increased resistance to water spotting and bird droppings by improved dispersion of heat on the coated surface. 
Under ideal application conditions you can expect the following-
·      >9H Hardness, 3+ Years of Protection
·      Unmatched Hydrophobicity
·      Enhanced Durability
·      Reduced Water Spotting Compared to traditional Ceramics
·      Acts as a "sacrificial" layer that takes the beating of daily abuse to protect your paint
·      Apply multiple layers for increased protection
·      Multi-Surface Application (Paint, Carbon Fiber)
·      Extreme Slickness and Gloss
 Product Durability: 
·      Single Layer: 3-4 Years
·      2 Layers: 5+ Years
·      We recommend seasonal maintenance using Dirt Killers G-Boost to maintain product durability and life
G-Boost can be used as cure-time accelerant for Graphene!
Bottle Size 50mL.