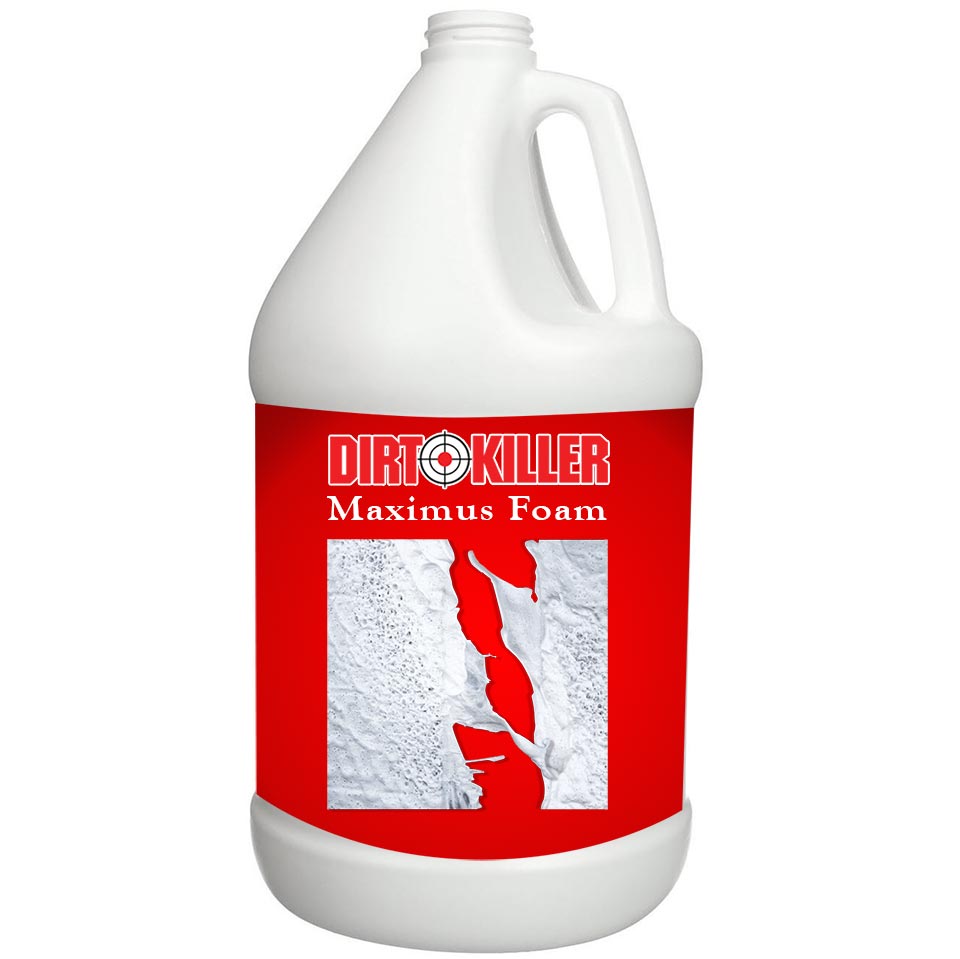 Maximus Foam
Like suds? This ones for you. Delivering a carefully blended mix of different choice surfactants we've come up with the perfect blend to deliver to you the best foam maximizer on the market. Used based on the desired sudd you want to see and work with, Maximus foam can lay as thick as shaving cream or as light as a cirrus cloud.
Bleach stable
Stable with most alkaline based detergents
Stable with some acid based cleaning agents. (consult SDS sheet for more detail)
For average foam add ½ a cap full of maximus foam to one gallon of water.
For Maximum foam add 1 cap full per quart.