Fitting, J-ROD Multi-Nozzle Holder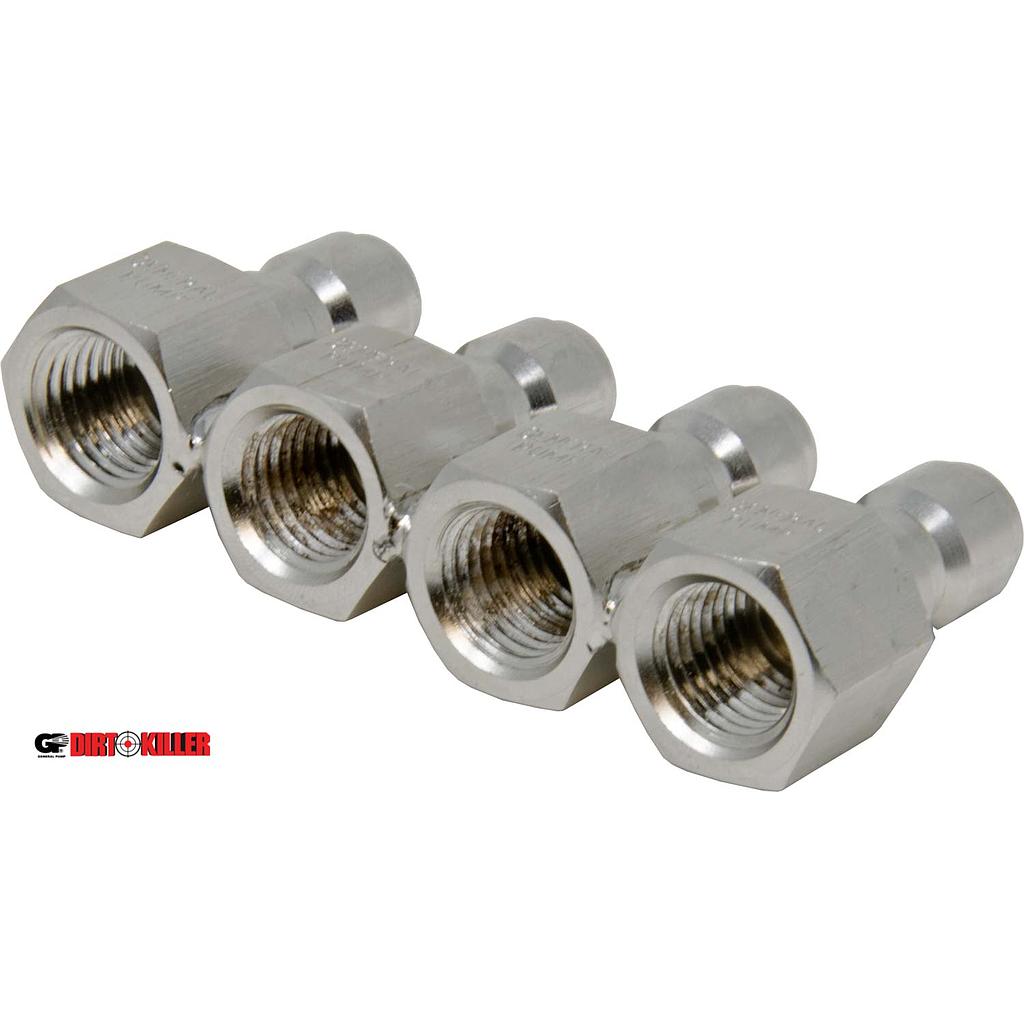 This tools allows for a very quick and efficient switch between-four separate nozzles on a single spray gun wand; turning any 1/4" NPT-M threaded spray nozzles into a quick-connect tip. This tool is superb for changing between foam and water, and can reach several height levels. It is also capable of altering the spray intensity without the hassle of carrying a mess of individual nozzles.
Nozzles not included.