Nozzle 4.5-15 Degree Flat Tip with Quick Connect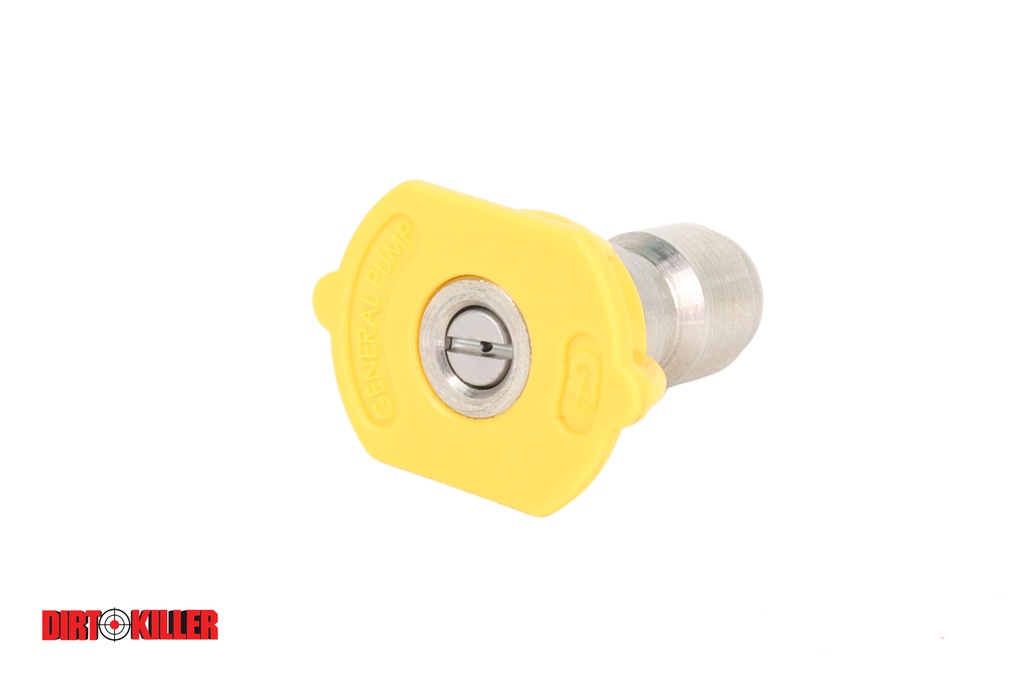 This two piece designed. high-pressure spray tip, features a steel, rust-resistant body; with a resistance to most chemical, and a contour control nozzle chamber that removes the need for flow straighteners. 
Specifications:
Nozzle Size: 4.5
Tip Angle: 15 Degrees (yellow)
Operating Pressure: 5,000 PSI
Connection: 1/4" QC Plug
Please check the nozzle chart for correct sizing.